Incidence & prevalence of kidney disease both Acute Kidney Injury & Chronic Kidney Disease is growing exponentially. It is now estimated that 10% of general population is suffering from some form of Chronic Kidney Disease. Number of kidney failure patient requiring dialysis & kidney transplantation has increased so much, that country like India with limited facility for treatment, patients are dying without any medical help .As there was no Organization in Odisha solely dedicated for kidney ailment the concept of UKF was conceived with the aim of,
"Kidney Care, Research, Education, Transplantation"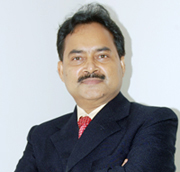 Dr. N.K. Mohanty. M.D., D.M.
Founder Chairman
EVENTS AND PROGRAMMES

Inauguration of free Kidney Care and research center at Narasinghapur on 10.03.2016

Free urine test for school children of Sraswati sishu vidyamandir , Champeswar, Narasinghapur Block, Cuttack.
on 10.03.2016
Educational programme for all ASHA, Anganwadi and
Health workers of Narasingapur Block, Cuttack, Odisha.on 10.03.2016
RAAHGIRI DAY on the occasion of World Kidney
day at Janpath, Bhubaneswar on 06.03.2016
Kidney disease screening and detection camp at Siaria Village, Narasinghapur Block, Cuttack on 24.01.2016
Kidney awareness programme at Narasinghapur
college, Narasinghapur on 23.01.2016.

BOOKS

10th Mar. 2016

1. Opening of "Kidney clinic and Research centre" at Champeswar,Narasinghapur Block, Cuttack.

2. Kidney Disease educational programme for all ASHA, Anganwadi and Healthworkers of Narasinghapur Block at Champeswar, Narasinghapur, Cuttack.

* A free clinic is going to be started by Utkal Kidney Foundation for all kidney patients Narasinghapur Block and surrounding area. Honorable industry and Education minister Sri. Debi Prasad Mishra will inaugurate the both programme.

---

Participating 6th Mar- 2016 ( Sunday) in Raahgiri.

* Water distribution ( Start your day with a glass of water)
* Kidney awareness stall and material distribution.
* BMI ( Body Mass index) Check up.